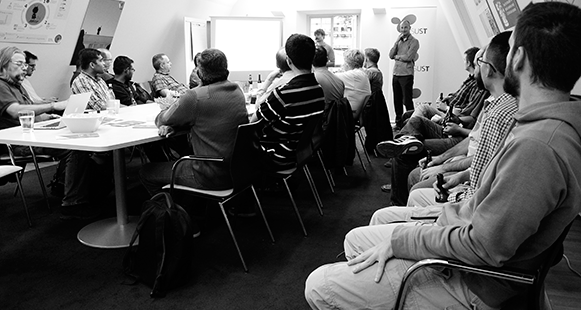 Connecting Chatty Things
Last night (september 9), Sustainable Innovation together with Anders Mellbratt organized a workshop in Stockholm. The workshop focused on connecting legacy building systems with each other and the IEA project was of course the big event. The 25 participants where able to discuss their own thoughts about Internet of Things and experiences with others, and looka at demos of connected things. A lot of great ideas was presented and our project got a really good reception.
You can read more about the event at http://www.meetup.com/IoTStockholm/events/134602692/
A great evening for IEA, thanks to you all that attended!