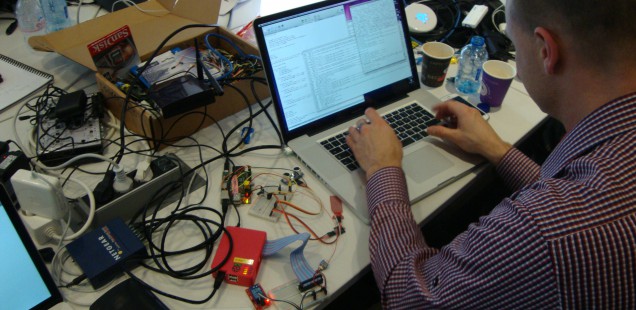 XMPP summit brussels
XMPP standards foundation has every year 2 summits one in the autumn and one in january together with the fosdem.org conference in brussels. XSF is around 50 to 60 elected persons that work with the standard and governs it's usability an d continuous increased functionality.
The IEA project was joining to discus the ongoing standardisations around XMPP and IoT. The interest for the standardisation is big and during the summit we created a demo were we integrated the Philips Hue lights togheter with a raspberry pie and physical sensors.