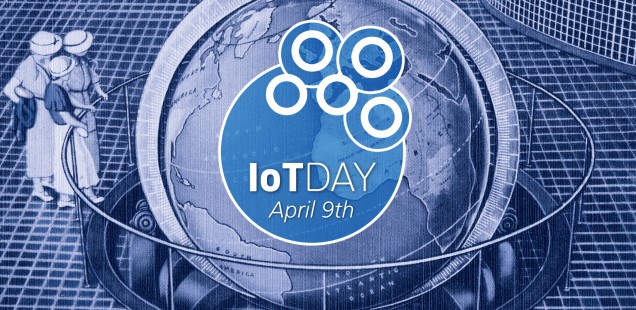 Global IoT Day Team Challenges
http://iea.sust.se/category/iotday/
Since there will many people at the event with many different skills we are planning for several team challenges to more easily help each other out.
If you feel for it why not try one team out first and then join another.
Team 1: Script sensing and control
Skill easy
In this team you don't use any hardware. Just python scripts
Use python to read sensor data from provided XMPP available sensors
Use python to send control messages to XMPP available actuators
Make logic based on sensing information and send control messages to other teams
Team 2: Led control
Skill easy
make a switch turn on a led locally on a raspberry
Use XMPP to make the switch turn on a led on another raspberry
Team 3: Light intensity sensing
Skill easy
using a light sensor mean that you have to do an analog input and to create that on the raspberry you need a capacitor and measure time.
create the software to read the light level.
create the software to set a trigger level of light so when the light reaches a level you turn a Led light on
Use XMPP and interact with another raspberry to control the led
Team 4: Humidity, temperature sensing
skill medium
The humidity sensor is a serial device which needs serial programming towards a GPIO pin on the raspberry
Create software to interact with the sensor to read humidity and temperature
make the values available over XMPP
Team 5 Industrial IO
skill medium
In industry applications dedicated IO equipment is used to sense and control signals in the factory these are based on a serialbus called RS485
create software to use a usb serial port and communicate the serial protocol towards the devices
model the signals and create a XMPP model of the data to be able to remotly read and write data in the IO devices.
Team 6 Infrared lego train
skill hard
Lego is controling the lego train with infrared signals
Connect the infrared sensor and sender to the raspberry
create software to learn infrared signaling
create software to send back the signals
Make the control of the train available over XMPP standard
Team 7 Infrared light control
Skill hard
There is many cheap led lights on Jula and clas ohlsson learn the infrared codes and control the led strips
Connect the infrared sensor and sender to the raspberry
create software to learn infrared signaling
create software to send back the signals
Make the control of the lights available over XMPP standard
Team 8 Extending the frameworks and integrate another protocol
Skill hard
extend the python XMPP environment with the extension concentrator and integrate another bus system that you have knowledge about