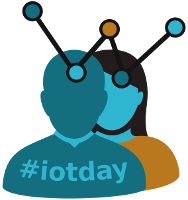 IoTday 2017

Welcome to Global IoTday – Stockholm
Come and meet others, bring your laptop, hack on your things, play with an Intel Edison or just a nice chat. Global IoTday is a yearly initiative with a lot of happenings all around the world.
Intel, our main sponsor is hosting the event and will provide for us to get food (vegetarian, since we care about the planet).
We will have a session where we make an electricmeter addon to visulaize your electricityusage.
The event is free but you need to register below.
The schedule is from 2 pm to 7 pm at Things Stockholm. Reed more about the international event iotday.org and register to our Swedish event here.
9th of April @Things, Drottning Kristinas väg 53 i Stockholm IoTday på Facebook